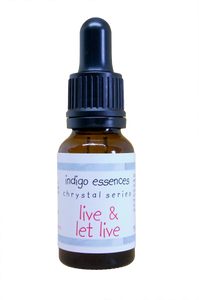 Live and Let Live - to help you move on
Regular price €11.07 Sale
(Calcite or Iceland Spar)
Main feeling: stuck in an old conflict
This essence is particularly useful for people who find themselves stuck in an old conflict. Often sensitive people have poor boundaries and find it hard to extract their energy from the energy of another. The unique energies of Iceland, where this essence was made in November 2007, along with the energies of Calcite, help one form clear and constructive boundaries with people you used to be in conflict with.
The land of Iceland itself sits on top of a constructive boundary between two tectonic plates, the Eurasian and North American plates. This means that, rather than erupting, the gap between the two plates is constantly being filled with new material formed from magma.
Another energy contained in this essence is the energy of peace & the desire to make peace, which comes from the beautiful peace light lit by Yoko Ono l in Reykjavik in October 2007, just before this essence was made.
And finally, the energies of Calcite itself, a bringer of clarity and confidence in our ability to live our dream.
Bringing these energies of construction, clarity & peace together, Live and Let Live says to us that it's time to let go of the past, let go of the drama and the explosions, time to move on from conflict, time to be constructive, time to live and let live.
Contains:
Distilled water, vodka, energetic imprint of Clear Calcite (Abv.20%) in a 15ml/1/2oz dropper bottle with tamper evident dropper top.
Shipping will be added at checkout