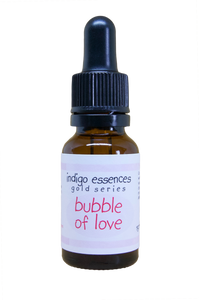 Bubble of Love
Regular price €11.07 Sale
For when you feel a lack of energy, money, resources, love
This essence contains elements of the ancient feminine energy of Ireland, an energy that is both compassionate and extremely strong.
Bubble of Love will help us let go of the enforced and programmed energies of scarcity, lack, struggle and conflict and help us replace them with energies of love and ease, which are our birthright.
Holding the energy of love in our field during this time of transition will help us, and the people around us, to stay in our hearts no matter what conflicts arise.
Contains:
Distilled water, vodka, channeled energies (Abv.20%) in a 15ml/1/2oz dropper bottle with tamper evident dropper top.
This is stock strength and should be diluted before use.
Shipping will be added at checkout