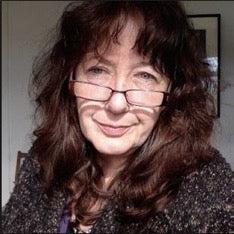 One Hour Consultation
Regular price €97.56 Sale
WOULD YOU LIKE SOME SUPPORT TO GET THROUGH THESE CRAZY DAYS ?



Are you a Sensitive, someone who finds it hard to be in this world?
Do you feel overwhelmed ?  At a crossroads ?  Looking for some clarity ? Wondering about new body symptoms such as dizziness, energy surges or increasing telepathy ?
A bespoke essence mix can help you deal with the daily fluctuations in energy and help you stay balanced and stabilised as we go through this challenging time.

The one hour consultation is for people who would like to delve deeper into what's going on for them and have more time to talk through their current situation.

Similar to the Bespoke Essence Mix, Ann will choose essences from across the whole Indigo range and talk you through what each essence is doing in the mix.  The bonus of having extra time is that Ann will be able to offer more advice and support drawing on her knowledge of other modalities and processes that are very helpful at this time.

The 1 hour chat takes place via Phone or Zoom.  Time and date are arranged via email.
Price includes your 15ml bespoke essence mix,  postage will be added at checkout