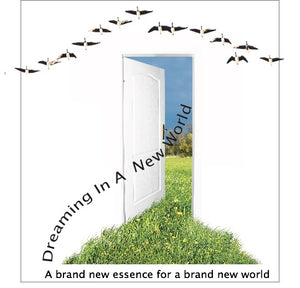 Dreaming in A New World
Regular price €14.63 Sale
Dreaming in A New World is a channeled vision of a world worth living in, a world where all beings are peaceful, happy and free from fear and pain, where love abounds and peace prevails.
Collectively brought into being by a group of essence makers who each gave their own unique gift to the mix, this essence will help you connect to your dream for a new world and help you make the changes in your life that will bring this new world into being.
Contains:
Distilled water, vodka, channeled frequencies (Abv.20%) in a 15ml/1/2oz dropper bottle with tamper evident dropper top.
Shipping will be added at checkout